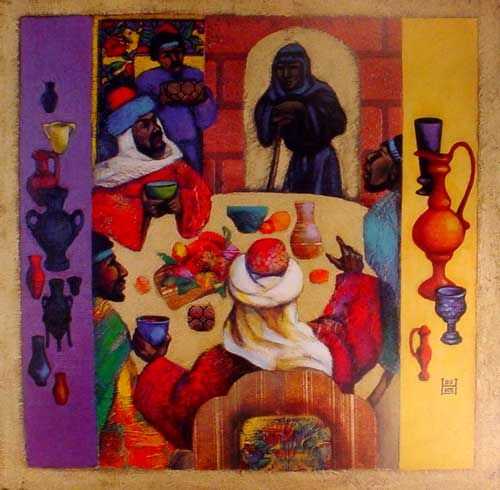 We gather for a Worship Service on this Sunday, October 15th, 2023, 20th Sunday after Pentecost in person at the Chapel (2700 W 14th Street) at 11:00 a.m.
To join us at the Chapel, buzz Zion Church (Bob Bucklew) from the Directory at the front of the 2700 Building on the campus of San Sofia apartments or enter from the accessible ramp from the rear parking lot. When you arrive, call Bob at 216-375-5323 to open the parking lot gate.
The Sunday Bulletin is attached in PDF format. You may use it as a devotional during the week.
Worship Services on Zoom
We are discontinuing streaming worship services on Zoom at this time. The option for Worship Services via the Zoom platform will resume in the Winter months and by request as needed.
Welcome to Adam D. Petrosino, Our New Music Director
Adam can be reached by e-mail at: [email protected] and by phone at 234-205-9397.
Zion's Administrative Assistant, Beverly Wurm
Beverly will be keeping some limited Office Hours at church/home. The days and hours are:
Fall Schedule
Tuesday – 9am – 1pm
Wednesday – 10am – 2pm
Thursday – 9am – 1pm
Beverly can be reached at: [email protected] or by phone at: 216-273-7561 (church) or 216-310-6810 (mobile).
Our new website address is: zionchurchtremont.org
Check out our website and Facebook for updates
The Focus Scripture Reading is Matthew 22:1-14 – The Parable of the Wedding Feast
Sermon/Reflection: "The God Who Is Not" by the Rev. Scott Rosenstein.
Please join the Zion Church community to give thanks to God this Sunday in-person in the Chapel!
Pastor Scott Rosenstein
216-273-7561 – church
216-577-1514 – mobile
Bulletin Cover Image:
The Wedding Feast
by Kazakhstan Artist Nelly Bube
http://pericope.org/buls-notes/images/wedding_feast