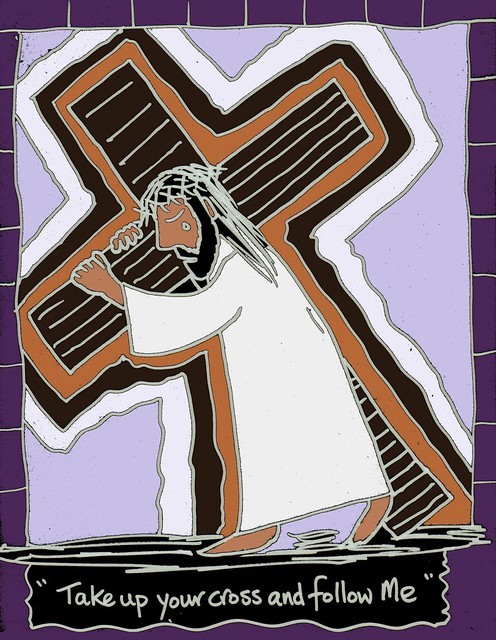 We gather for a Worship Service on this Sunday, September 3rd, 2023, 14th Sunday after Pentecost in person at the Chapel (2700 W 14th Street) and via the Zoom platform (online and by phone) at 11:00 a.m.
On this first Sunday in September, we will be celebrating Holy Communion. The elements of bread and cup will be provided in the Chapel. For those joining us from home online, we encourage you to gather simple elements together in advance of the service and join with us.
To join us at the Chapel, buzz Zion Church (Bob Bucklew) from the Directory at the front of the 2700 Building on the campus of San Sofia apartments or enter from the accessible ramp from the rear parking lot. When you arrive, call Bob at 216-375-5323 to open the parking lot gate.
The Sunday Bulletin is attached in PDF format. You may use it to follow along with the service on Zoom or you may use it as a devotional during the week.
Zion's Administrative Assistant, Beverly Wurm
Beverly will be keeping some limited Office Hours at church/home. The days and hours are:
Monday – 9am – 1pm
Wednesday – 10am – 2pm
Thursday – 9am – 1pm
Beverly can be reached at: [email protected] or by phone at: 216-273-7561 (church) or 216-310-6810 (mobile).
Our new website address is: zionchurchtremont.org
Check out our website and Facebook for updates
The Scripture Readings for Sunday, September 3rd, 2023 are:
First Reading: Jeremiah 15:15-21
This selection from the Hebrew Scriptures turns to the prophet Jeremiah. The prophet did what God commanded, said what he was told. The words of God that were a delight to Jeremiah did not bring joy once Jeremiah spoke them, for the people in authority did not heed them. Therefore, the prophet laments, bringing a complaint to God. God's response, however, is if Jeremiah turns back to God and continues to speak for God, God will continue to be with him, and will deliver him from evil.
Psalm Response: Psalm 26:1-8
Psalm 26 is a plea to God for justice and deliverance. In verses 1-8, the psalmist knows they are innocent and have stayed true to God's ways. They have not fallen astray and will not even keep company with those who do evil, let alone hypocrites. They remain faithful to God and sing God's praise, and they love being in the presence of God.
Second Reading: Romans 12:9-21
These verses in Romans 12 contain the apostle Paul's instructions to the church in Rome on how to live in community. Continuing the Epistle series, Paul has instructed the Roman Christians who are both Jewish and Gentile how to live among the greater community that doesn't follow Jesus: caring for each other, but also extending hospitality to strangers, living in peace as much as possible, sharing in each other's joys and sorrows. They are not to be overcome by evil, but to overcome evil with good—for their very lives also witness to Christ.
Gospel Reading: Matthew 16:21-28
The Gospel lesson continues in Matthew 16. In last week's reading of verses 13-20, Jesus asked the disciples who the people said he was. When Peter declared that Jesus was the Christ, the Firstborn of the living God, Jesus praised Peter and declared that the church would be built upon that foundation of faith. But in the next breath, we find that when Jesus began to speak about how he would be betrayed, how he would suffer and die, and on the third day rise, we find that this isn't what Peter signed up for. Peter pulled Jesus aside and began to rebuke him. Imagine having the guts to do that! But we make God into the image of what we want, not who God really is, all the time. Peter had an idea of what the Messiah was supposed to be, and until this point, Peter's imagination and Jesus lined up. But at this moment, when Jesus reveals what will happen, Peter believes he can change the outcome. The faith Peter thought he had was in himself, giving the right answer, instead of faith in Jesus. Jesus rebuked Peter with the famous words, "Get behind me Satan!" and went on to teach that whoever wants to become a follower of Jesus must deny themselves—and deny any image of God that we might make—take up our cross (whatever we need to put to death that is holding us back) and follow him. Jesus says this to his disciples—who have already been following him! But if Peter didn't get it, Jesus knew the others might have a different idea of what the Messiah was supposed to be. If we make the image of the Messiah into what we want, then we have lost our way. But if we are willing to set aside what it is we want, what it is we desire God to do, and instead seek God's will, then we might find our lives.
The Sermon/Reflection is "Jesus' 'Bad' News is the Good News" by the Rev. Scott Rosenstein based on the Gospel Reading of Matthew 16:21-28.
Please join the Zion Church community to give thanks to God this Sunday, in-person in the Chapel, or via Zoom!
Pastor Scott Rosenstein
216-273-7561 – church
216-577-1514 – mobile
Bulletin Cover Image:
Take Up Your Cross
by Stushie
A Scottish Pastor, ministering in East Tennessee
Stushie Art-Church bulletin covers. Unique crayon, markers and digital worship art
https://stushieart.com