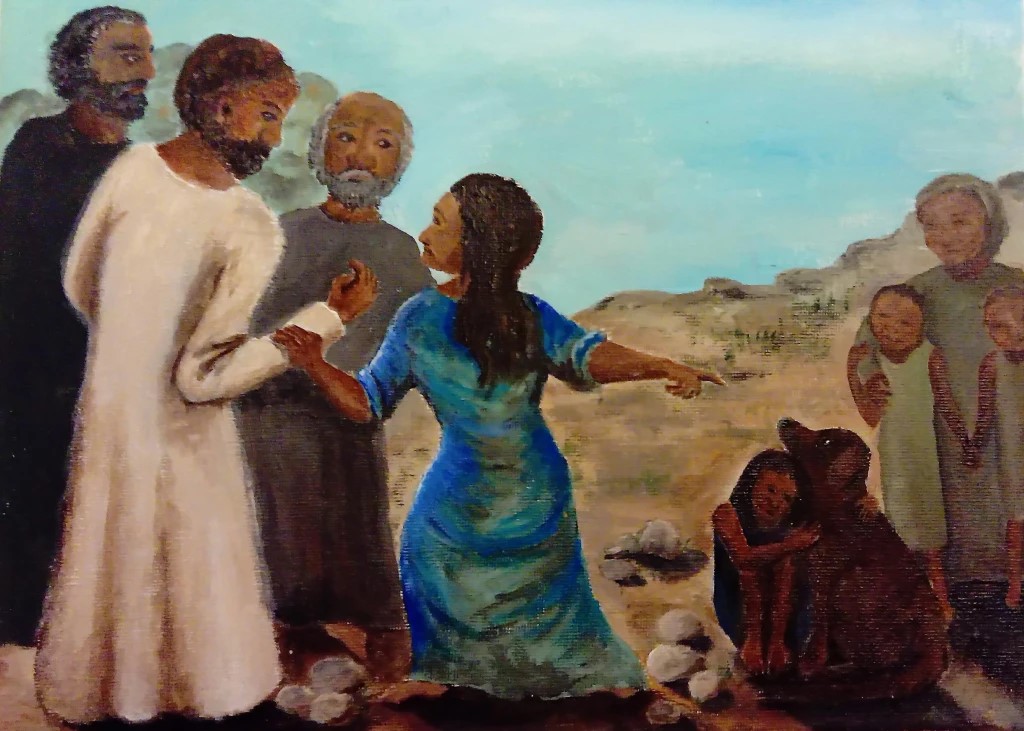 We gather for a Worship Service on this Sunday, August 20th, 2023, 12th Sunday after Pentecost in person at the Chapel (2700 W 14th Street) and via the Zoom platform (online and by phone) at 11:00 a.m.
To join us at the Chapel, buzz Zion Church (Bob Bucklew) from the Directory at the front of the 2700 Building on the campus of San Sofia apartments or enter from the accessible ramp from the rear parking lot. When you arrive, call Bob at 216-375-5323 to open the parking lot gate.
The Sunday Bulletin is attached in PDF format. You may use it to follow along with the service on Zoom or you may use it as a devotional during the week.
Zion's Administrative Assistant, Beverly Wurm
Beverly will be keeping some limited Office Hours at church/home. The days and hours are:
Monday – 9am – 1pm
Wednesday – 10am – 2pm
Thursday – 9am – 1pm
Beverly can be reached at: [email protected] or by phone at: 216-273-7561 (church) or 216-310-6810 (mobile).
Our new website address is: zionchurchtremont.org
Check out our website and Facebook for updates
The Scripture Readings for Sunday, August 20th, 2023 are:
First Reading: Isaiah 56: 1, 6-8
These verses from the Hebrew scriptures are found in Isaiah 56 in a section of the book sometimes referred to as Third Isaiah. In the return from exile in Babylon, the prophet speaks of those from outside Israel who will join together with the outcasts of God's people. Unlike other leaders after the exile, Isaiah speaks of God's extravagant welcome to all people, even those who are not Israelites but are seeking God. The temple will be called a house of prayer for all people who seek God with their heart, and their offerings and sacrifices will be acceptable.
Psalm Response: Psalm 67: 1-7
Psalm 67 is a call to worship for all people of the earth, all nations, to praise God. The psalm begins with a prayer of invocation, then moves into the call for nations to rejoice and sing their praise, for God is the one who reigns with equity and guidance. The psalmist reminds the people of what God has provided from the earth, and concludes with a call for God's continual blessing, and for all people to have reverence for God.
Second Reading: Romans 11: 1-2a , 29-32
The Epistle reading continues the series in Romans with these verses in chapter 11. This selection chooses the beginning and ending of the chapter to summarize the apostle Paul's argument that God has not rejected Israel. Paul himself is Jewish, a member of the tribe of Benjamin. God's call to Abraham and Sarah, to Jacob and all his descendants, lasts forever. The receivers of this letter, whether Jewish or Gentile, have received God's mercy, for all people were disobedient to God, but God was merciful, and God's grace extends to everyone.
Gospel Reading: Matthew 15: [10-20] 21-28
In the Gospel Reading in Matthew 15, a Canaanite woman began shouting to Jesus for help for her daughter. Jesus's first response was to ignore her. Then his disciples wanted him to send her away, so Jesus's second response was to turn to her, and tell her he was sent only for the lost sheep of Israel. However, the woman persisted and asked for help a second time. Jesus's third response was then to insult her, telling her it wasn't fair to take the children's food and throw it to the dogs. Her third reply was to tell Jesus that even the dogs eat crumbs from the table. Jesus finally recognized her faith and said her request would be answered as she wished, and her daughter was healed.
The Sermon/Reflection: "Is the Good News Really Good News for Everyone?" by the Rev. Scott Rosenstein
Please join the Zion Church community to give thanks to God this Sunday, in-person in the Chapel, or via Zoom!
Pastor Scott Rosenstein
216-273-7561 – church
216-577-1514 – mobile
Bulletin Cover Image:
The One with the Crumby Dog
by Ally Barrett
It's the story of the Canaanite (Syro-Phoenician) woman who asks Jesus to heal her daughter (Matthew 15)
posted October 3, 2017 on the website, @reverendally. reverendally.org/