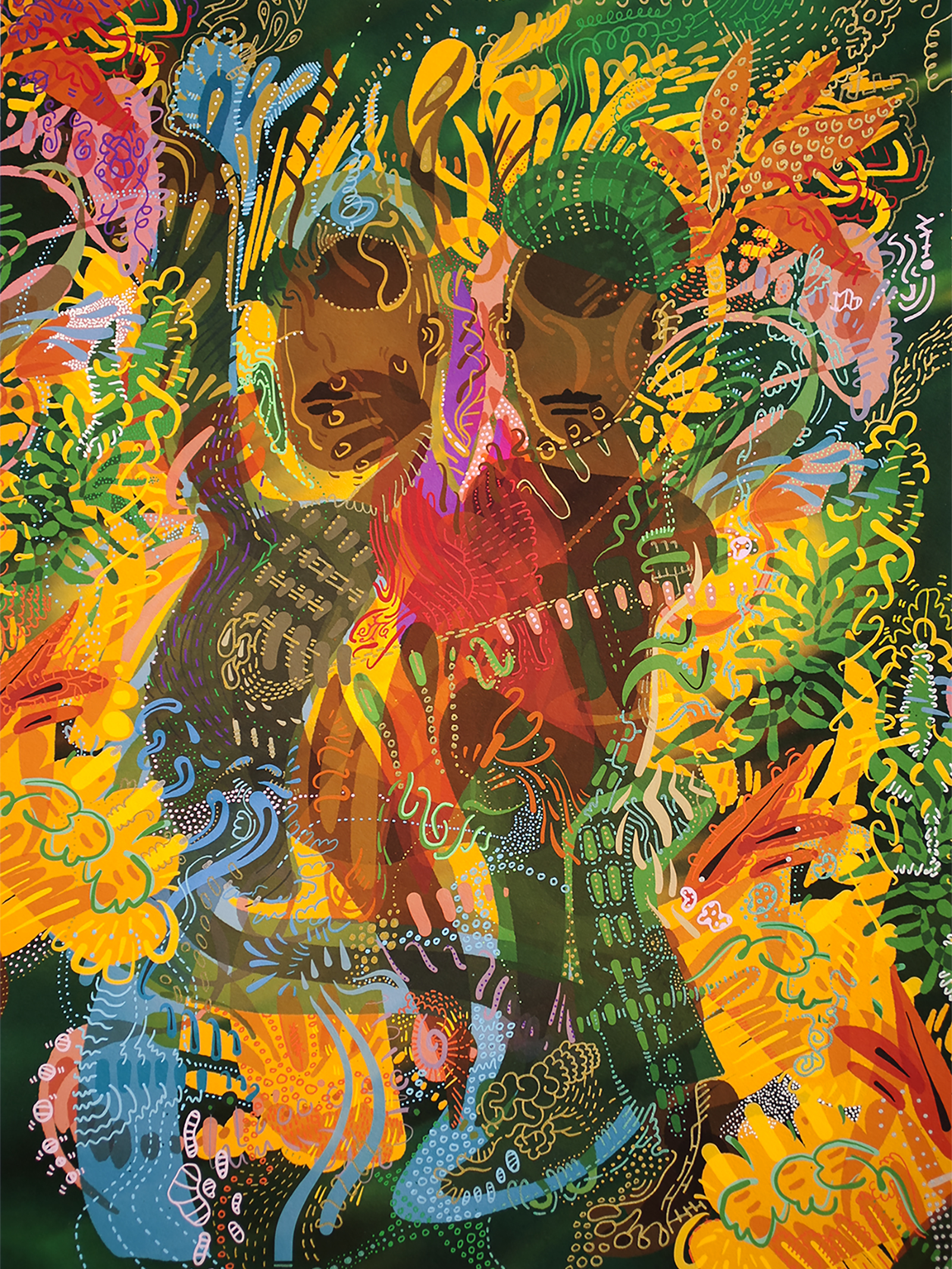 We gather for a Worship Service on this Sunday, June 18th, 2023, 3rd Sunday after Pentecost/ Father's Day/ Pride Month/ Juneteenth – Celebrate Freedom in person at the Chapel (2700 W 14th Street) and via the Zoom platform (online and by phone) at 11:00 A.M.
To join us at the Chapel, buzz Zion Church (Bob Bucklew) from the Directory at the front of the 2700 Building on the campus of San Sofia apartments or enter from the accessible ramp from the rear parking lot. When you arrive, call Bob at 216-375-5323 to open the parking lot gate.
The Sunday Bulletin is attached in PDF format. You may use it to follow along with the service on Zoom or you may use it as a devotional during the week.
Happy Father's Day
We take time each year to honor and appreciate the fathers in our lives. Just as we have expanded our metaphors for God beyond the traditional "God the Father" so we have broadened our understanding of who the people are who "father" us. They may or may not be our actual biological parent. What makes a father is the relationship—the sustained care and guidance and love. So we honor all fathers, no matter how they came to the role.
Prayer for Father's Day
Abba God, we come to You on this day knowing that it may be a difficult day, for those who are missing their fathers and for those who have difficult relationships, for those who are estranged and for those who never knew their fathers. We thank You for those fathers who demonstrate Your love, and for stepdads, uncles, coaches, grandpas, teachers and neighbors. We thank You that we know Your love like a father to Jesus Christ, who called You "Abba." Abba God, may we know Your love surpasses our human understanding and that You are beyond gender, but You love us, Your children, far beyond what we can comprehend or imagine. Abba God, may we draw closer to You, to abide in You as Jesus abides in us, and it is in Your Son's name that we pray. Amen.
Why Juneteenth Should Matter to the Church
On June 19, 1865, the Union Army arrived in Galveston, Texas, to inform enslaved Black Americans that the Civil War was over and slavery had been abolished. They were free. President Abraham Lincoln had actually announced his Emancipation Proclamation two years earlier, on January 1, 1863. But for a variety of reasons, the more than 250,000 enslaved people in Texas did not receive the news of their freedom until this June day. Their initial shock soon turned to celebration.
Juneteenth—also known as Emancipation Day or Freedom Day—commemorates this important moment in American history. (The name is a mashup of the words "June" and "nineteenth.") In 2021, Juneteenth was officially declared a federal holiday. But it's much more than another festive date on the calendar. For American Christians, it's an opportunity to give thanks for our nation's progress while also meditating on the change still necessary for us to truly act justly, love mercy, and reflect the unity and diversity of God's heavenly kingdom.
Let's reflect on the enduring significance of Juneteenth and how this pivotal event in American history points to the biblical visions of freedom, restoration, and hope.
Zion's Administrative Assistant, Beverly Wurm
Beverly will be keeping some limited Office Hours at church/home. The days and hours are:
Monday – 9am – 1pm
Wednesday – 10am – 2pm
Thursday – 9am – 1pm
Beverly can be reached at: [email protected] or by phone at: 216-273-7561 (church) or 216-310-6810 (mobile).
Our new website address is: zionchurchtremont.org
Check out our website and Facebook for updates
The Scripture Readings for Sunday, June 18th, 2023 are:
First Reading: Exodus 19:2-8a
The reading of the Hebrew Scriptures comes from Exodus 19, when the Israelites reached Mount Sinai. As the people camped in the wilderness, Moses went up the mountain for the first time, and God told Moses what to say to the people: if they obeyed God and kept God's covenant, they would be God's treasured people. Even though all peoples of the earth belong to God, they would serve as a holy, priestly nation, a people for whom God would be made known through to the rest of the world. When Moses returned to the people, they replied that they would do everything God had told them.
Psalm Response: Psalm 100
Psalm 100 is a call to worship for the people as they prepared to enter the temple. The psalmist calls upon the people to worship with gladness and to remember that they were made by God and belong to God. God is the shepherd, and the people are the sheep of God's pasture.
Second Reading: Romans 5:1-8
The Epistle selection continues its series in Romans with 5:1-8, which was also the Epistle reading on the third Sunday of Lent back on March 12th. Because believers are justified by faith, they share in the glory of God through Jesus Christ. Even though they may suffer, in their suffering they will still experience the hope of God because they know God's love through Jesus. Even though not all knew Christ, Christ died for all. There is no one who cannot know God's love through Jesus Christ. Paul views Christ's death as a sacrifice that saves everyone, regardless of being under the law or not, and Christ's death reconciles everyone to God. It is not the believer's works, but rather one's faith in Christ that matters.
Gospel Reading: Matthew 9:35-10-23
Jesus saw the needs of the people and had compassion on them, sending the disciples to minister among them in Matthew 9:35-10:8. Jesus appointed the twelve disciples, and in Matthew's account, one might take note that there are fishermen, tax collectors, and a Zealot, (a member of a revolutionary group). What an eclectic group! Yet Jesus sent them out to minister among the Jewish villages, and to avoid the Gentiles and Samaritans, making clear that Jesus's ministry at this point was to his own people. The message they were to share was simple: the kingdom of heaven had come near, and they were to minister as if the kingdom was at hand. Casting out demons and cleansing lepers restored people to society, curing the sick and raising the dead restored people to life. They were to go without being paid and to not receive payment.
In verses 9-20, Jesus gave further instruction to not take anything with them and to simply accept the hospitality offered them. If hospitality was not given, they were to move along. Those villages would receive the same as they gave—judged by their refusal to show hospitality, the way Sodom and Gomorrah were judged (and how the prophet Ezekiel also interpreted the destruction of those cities as a result of inhospitality in Ezekiel 16:46-50). Jesus sent the disciples to serve God like sheep among wolves, innocent servants in places where they might easily be taken advantage of or handed over to authorities. Jesus urged them to be wise in their innocence, and not to be afraid.
The Sermon/Reflection: "Go and Make Believable the Compassion of God" by the Rev. Scott Rosenstein based on the gospel reading Matthew 9 & 10.
Please join the Zion Church community to give thanks to God this Sunday, in-person in the Chapel, or via Zoom!
Pastor Scott Rosenstein
216-273-7561 – church
216-577-1514 – mobile
Bulletin Cover Image:
Celebrating Juneteenth 2023 – Freedom Day
Moses Sun. 21 Chambers Illuminated: Carnival of Black Joy, 2020
Digital and analog mixed media painting on paper, 19" x 13″
https://www.4culture.org/celebrating-juneteenth-2023/