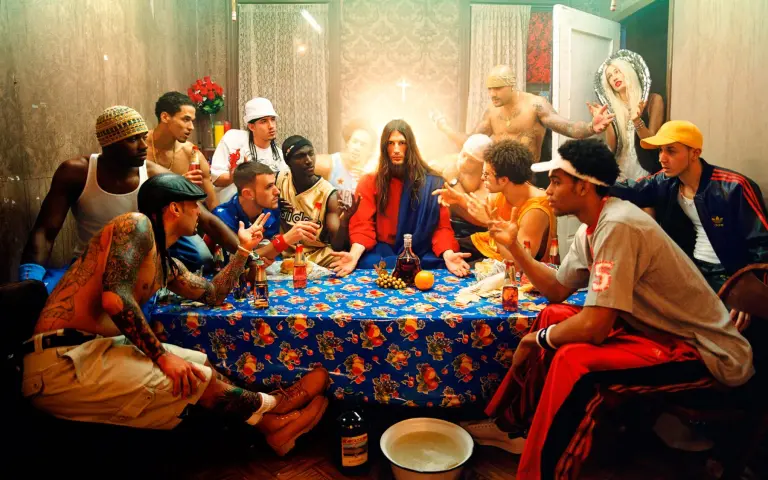 We gather for a Worship Service on this Sunday, June 11th, 2023, in person at the Chapel (2700 W 14th Street) and via the Zoom platform (online and by phone) at 11:00 A.M.
To join us at the Chapel, buzz Zion Church (Bob Bucklew) from the Directory at the front of the 2700 Building on the campus of San Sofia apartments or enter from the accessible ramp from the rear parking lot. When you arrive, call Bob at 216-375-5323 to open the parking lot gate.
The Sunday Bulletin is attached in PDF format. You may use it to follow along with the service on Zoom or you may use it as a devotional during the week.
Zion's Administrative Assistant, Beverly Wurm
Beverly will be keeping some limited Office Hours at church/home. The days and hours are:
Monday – 9am – 1pm
Wednesday – 10am – 2pm
Thursday – 9am – 1pm
Beverly can be reached at: [email protected] or by phone at: 216-273-7561 (church) or 216-310-6810 (mobile).
Our new website address is: zionchurchtremont.org
Check out our website and Facebook for updates
The Scripture Readings for Sunday, June 11th, 2023 are:
First Reading: Hosea 5:15-6:6
The prophet Hosea doesn't mince words. Hosea, writing as the northern kingdom of Israel was about to be invaded by Assyria, lived out the metaphor of Israel's unfaithfulness in his own marriage. The people of Israel have turned to other nations, other gods, and have forsaken God's ways. God has stopped intervening and instead waits for the people to turn back. God knows the people will only turn to God when everything has become bad enough for them to remember God is there. However, God is tired of their empty rituals and their assumption that they can turn back to God as a last resort. God desires their love and faithfulness in relationship, not their sacrifices and performative repentance.
Psalm Response: Psalm 50:7-15
These verses of Psalm 50 contain a rebuke for those who are religiously pious for appearance's sake. The people are continually offering sacrifices but also repeatedly turning away from God. God instead desires true worship. God knows all the creatures of the earth and air, for God made them, so why sacrifice them? God suggests a sacrifice of thanksgiving—instead of depending on God to respond with mercy, offer God thanksgiving for all God has already done, for God will deliver the people.
Second Reading: Romans 4:13-25
The Epistle readings begin a series in the book of Romans this season after Pentecost, overlapping some with the readings from Lent. The apostle Paul wrote to the church in Rome to introduce himself and his theology of understanding that in Christ, Jews and Gentiles were now one people. For the Gentile believers, Paul wanted them to accept their Jewish neighbors, including those who didn't follow Jesus, because Jewish believers in Jesus were still tied culturally to their Jewish neighbors. For Jewish Christians, Paul wanted them to accept their Gentile neighbors even though they had different social customs and opinions. In these verses, Paul argues that it is not the law that brings faith. Abraham and Sarah were the parents of all nations, and it was their faith that was reckoned to them as righteousness, not the acts of the law. The law does not bring faith, Paul argues, so for Jewish Christians it is faith in Jesus that saves. This same faith is available for Gentiles without living under the law, for those who believe that Jesus is raised from the dead, for Christ was raised for the justification of all.
Gospel Reading: Matthew 9:9-13, 18-26
Jesus is among "unclean people" in these verses of Matthew 9. Jesus called a tax collector to follow him, and the tax collector invited Jesus to his home to eat with him and some other tax collectors and "sinners." Jesus was questioned by some of the religious authorities as to why he was eating with them. We need to understand that ritual purity was not something usually bothered with on a daily basis, it only came into play if one was to enter the temple or participate in religious practice. Nonetheless, the Pharisees were generally more interested in maintaining religious purity even outside the temple, and because Jesus had much in common with them, when they disagreed, they disagreed pretty strongly. Tax collectors worked for the Roman Empire and were seen as participating in their own people's oppression. Sinners might be anyone who was either ritually impure or those who might also be seen as helping the oppressors. Jesus responds that he came not for the righteous—not for those who are already living rightly under God—but for sinners. Those who are well don't need a doctor, but those who are sick, do. Those who must survive by working for their oppressors are the ones who need God's love and mercy.
The Sermon/Reflection: "To Rise" by the Rev. Scott Rosenstein – based on Matthew 9:9-13, 18-26.
Please join the Zion Church community to give thanks to God this Sunday, in-person in the Chapel, or via Zoom!
Pastor Scott Rosenstein
216-273-7561 – church
216-577-1514 – mobile
Bulletin Cover Image:
Last Supper
by David LaChapelle, USA (photo, 2003) from the series "Jesus is my Homeboy"
The lectionary gospel reading today (which includes Matthew 9:9-13) has the Pharisees accusing Jesus of eating with sinners.
This photo of David LaChapelle's "Jesus is my Homeboy" series seem to exemplify this.
http://thejesusquestion.org/2011/06/29/jesus-is-my-homeboy-a-photograph-series/