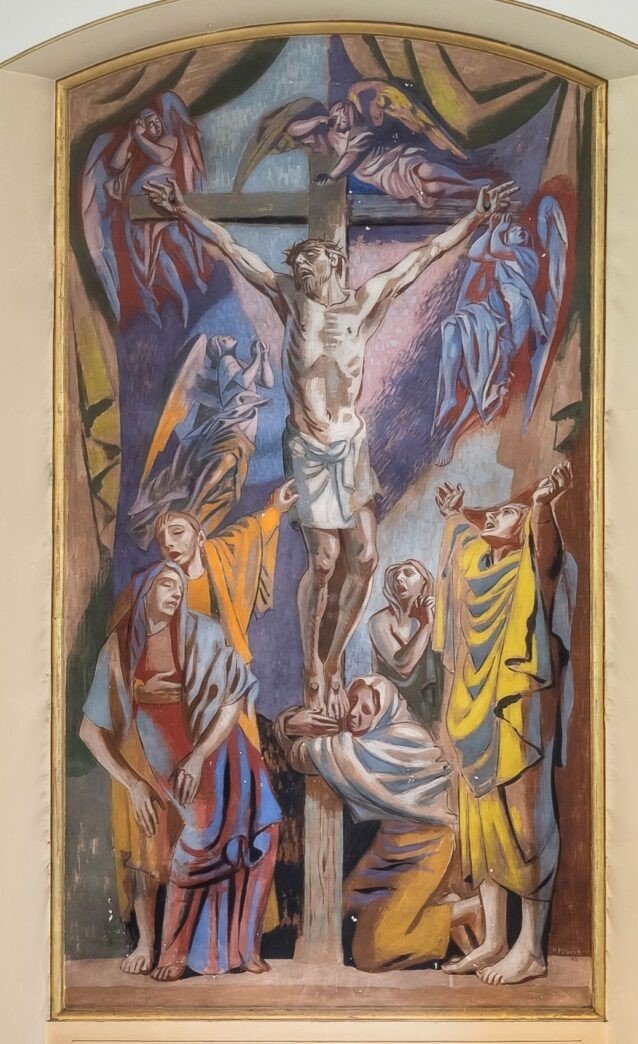 We offer an in-person Good Friday worship service at the Chapel at 7:00 P.M on Friday, April 7, 2023. Enter through the ramp entry from the rear parking lot – or buzz Zion Church (Bob Bucklew) from the keypad directory at the front entrance of the 2700 building on W. 14th Street.
Worship is also available via the Zoom platform at 7:00 P.M. – online or by phone. For log-in or phone-in instructions, please scan down the page.
Join us for the Good Friday Worship Service on Friday, April 7th, 7:00PM.
This service has three main parts:
A Service of Light – based on the traditional Vespers service in which we recognize Christ our Light;
A Lenten Candle Liturgy – a meditation – a candle is extinguished, followed by a unison prayer and singing one verse of the hymn – "Just As I Am;"
A Service of Shadows – Tenebrae – in which we meditate on the Passion of Christ and experience in dramatic form the extinguishing of the Light.
The Good Friday bulletin is attached. You may use it to follow along with us in the worship service or as a devotional.
Join via Zoom:
We also offer the option to join us for worship on Friday at 7:00 P.M. via the Zoom platform – online and by phone:
Zion Church Good Friday Worship – Fri. April 7, 2023
Time: April 7, 2023 7:00 PM Eastern Time (US and Canada)
If you are joining from a PC (Desktop or Laptop), a Tablet, or a Smartphone (iPhone or Android), click the link below:
https://us02web.zoom.us/j/88010434467?pwd=OTl1aGptM2kxRzdsYXZ1dC81Mm1wQT09
or
type into your browser: https://tinyurl.com/yfk3cxrr
Passcode: 377518
If you are using a Regular Phone or a Landline Phone, dial the access number below:
Then follow the prompts and dial:
Meeting ID: 880 1043 4467 #
Passcode: 377518 #
Please join us on Friday in-person at the Chapel or via Zoom!
Pastor Scott Rosenstein
216-577-1514 – cell
Bulletin Cover Image:
Crucifixion
Hans Feibusch,1951, St. John's Church, Waterloo, London
A Jewish Jesus: Art and Faith in the Shadow of World War II
https://stjohnswaterloo.org/blog/