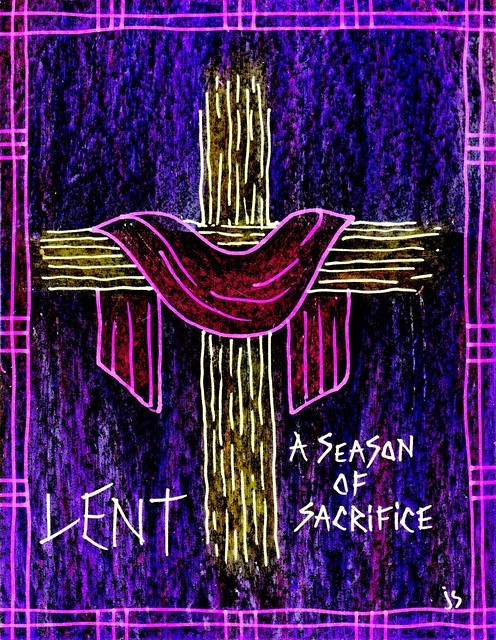 We gather for a Worship Service on this Second Sunday in Lent on March 5th, 2023 – in-person at the Chapel (2700 W 14th Street) and via the Zoom platform (online and by phone) at 11:00 A.M.
To join us at the Chapel, buzz Zion Church (Bob Bucklew) from the Directory at the front of the 2700 Building on the campus of San Sofia apartments or enter from the accessible ramp from the rear parking lot. When you arrive, call Bob at 216-375-5323 to open the parking lot gate.
The Sunday bulletin is attached in PDF format. You may use it to follow along with the service on Zoom, or you may use it as a devotional during the week.
CELEBRATION OF HOLY COMMUNION – MARCH 5, 2023
How precious this sacred but ordinary meal is in the lives of each congregation and of each individual. We are so grateful that, while many churches, such as Zion Church, have returned to Holy Communion in sanctuaries, most of us have members who are cautious or ill, recovering from surgery or medical procedures, or unwilling to drive in winter weather, whose Communion is as much a part of our sacred meal as those who have come to the Chapel.
If you are communing at the Chapel, the elements of bread and wine/juice will be provided for you. We invite those at home to prepare the elements in advance of the service. Even an English muffin or a slice of toast can become a sacrament, even a cup of water, tea, or coffee can become a remembrance of God's redeeming love).
ZION'S ADMINISTRATIVE ASSISTANT, BEVERLY WURM
Beverly will be keeping some limited Office Hours at church/home. The days and hours are:
Monday – 9am – 1pm
Wednesday – 10am – 2pm
Thursday – 9am – 1pm
Beverly can be reached at: [email protected] or by phone at: 216-273-7561 (church) or 216-310-6810 (mobile).
Our new website address is: zionchurchtremont.org
Check out our website and Facebook page for updates and news.
The Scripture Readings for March 5th, 2023 are:
First Reading: Genesis 12:1-4
We begin this second Sunday of Lent with the call of Abram in Genesis 12:1-4a. God spoke to our ancestor and told him to go away from his family and homeland to a new place that God would show him and Sarai. God would bless Abram and Sarai and from them would come a great nation. God would make them and their descendants a blessing to others, making their name great and known, for through them all people of the earth would be blessed. Abram listened to God, and Abram and Sarai, along with Abram's nephew Lot, followed God's instructions and left their home.
Psalm Response: Psalm 121
The psalmist sings of assurance of God's help in Psalm 121. The hills, the mountains, the high places that were known to be where heaven and earth met in the ancient world—they are not the source of the psalmist's hope, but the Creator who made heaven and earth. The psalmist sings a blessing: God is the One who keeps the people and protects them from evil. God guards their entrances and their exits, and is with each person at their rising and their lying down, always.
Second Reading: Romans 4:1-5, 13-17
The Epistle reading continues in the letter to the Romans but backs up a chapter from last week to chapter 4. Paired with the Genesis reading, the apostle Paul interprets Abraham and Sarah's trust and obedience in God as righteousness. It is not the works that Abraham and Sarah did but their faith that made them righteous before God. This applies to all people, regardless of those who follow the Law or not, as part of Paul's introduction of his theology of inclusion of Gentiles with the Jewish followers of Jesus in Rome. This section concludes with Paul's use of the blessing of Abraham and Sarah into a great nation ("the parents of many nations") as an indication of God's promise of resurrection, a promise of calling things into existence that do not yet exist. A promise that what seems impossible is possible with God.
Gospel: John 3:1-17
John 3:1-17 contains the famous visit of Nicodemus to Jesus, a Pharisee who knew that Jesus was sent by God but had questions (and seems to indicate there may be other Pharisees who believe and question). Jesus told Nicodemus that no one could see the realm of God without being born from above. Nicodemus took this literally and asked how someone could crawl back into their mother's womb to be born anew. Jesus explained that one must be born of the Spirit. Nicodemus still does not understand, and Jesus explains that if he cannot understand earthly things, he cannot understand heavenly things. Jesus then uses the story of the people in the wilderness in Numbers 21:4-9 who had been quarreling among themselves and God sent poisonous snakes among them. However, when Moses prayed on behalf of the people, God told him to make a serpent and place it on a pole, and that everyone who was bitten would look up at it and would live. To Jesus, this story illustrated that when we look above the quarrels and everyday squabbles of the world and look up at God's ways, we are living into the Spirit, and that the Only Begotten will also be lifted up to save people from sin and death. Perhaps the poisonous snakes were the lies and bitterness and jealousy of the people metaphorically biting each other, lost in their sinful ways. Jesus then teaches that God so loved the world that God sent the Only Begotten so that everyone who believes would not die but have everlasting life. In the use of the previous metaphor, Jesus's death and resurrection saves us from ourselves, our own sin, the way the serpent on Moses' pole saved the people of Israel from their own sinful ways. Verse 17, often omitted, includes that Jesus came not to condemn the world, but in order that the world might be saved through him.
The Sermon is "To Believe is to Be-Love" by the Rev. Scott Rosenstein and is inspired by John 3:1-17.
Please join us on this Second Sunday in Lent, to give thanks to God, in-person in the Chapel, or via Zoom!
Pastor Scott
216-273-7561 – church
216.577.1514 – mobile
Bulletin Cover Image:
Lenten Cross with Purple Robe
Unique crayon and digital worship art
by Stushie, a Scottish pastor, ministering in East Tennessee
Stushie Art: Stushieart.com