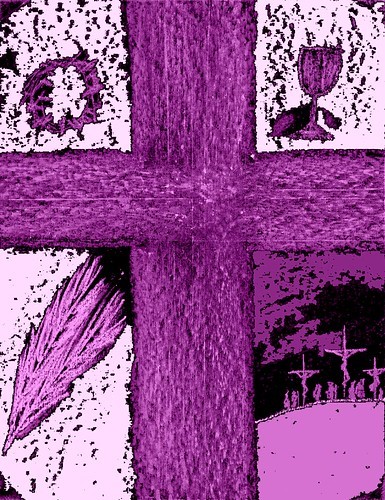 We gather for a Worship Service on this Fifth Sunday in Lent, March 26th, 2023, in person at the Chapel (2700 W 14th Street) and via the Zoom platform (online and by phone) at 11:00 A.M.
To join us at the Chapel, buzz Zion Church (Bob Bucklew) from the Directory at the front of the 2700 Building on the campus of San Sofia apartments or enter from the accessible ramp from the rear parking lot. When you arrive, call Bob at 216-375-5323 to open the parking lot gate.
We welcome the Rev. Doug Horner to our pulpit today! Rev. Horner served as Senior Pastor of St. Paul's Community Church UCC in Ohio City for 17 years, retiring in 2020. Rev. Horner has been active in the United Church of Christ, neighborhood and community activism, and long-time advocate for our unhoused neighbors through the Homeless Ministries of St. Paul's Church and in the wider community. Rev Horner has visited here with Zion Church and brought the message on several occasions, and we are pleased and honored by his presence with us here today!
The Sunday Bulletin is attached in PDF format. You may use it to follow along with the service on Zoom or you may use it as a devotional during the week.
ADMINISTRATIVE ASSISTANT, BEVERLY WURM
Beverly began a part-time position… She will be keeping some limited Office Hours at church/home. The days and hours are:
Monday – 9am – 1pm
Wednesday – 10am – 2pm
Thursday – 9am – 1pm
Beverly can be reached at: [email protected] or by phone at: 216-273-7561 (church) or 216-310-6810 (mobile).
Our new website address is: zionchurchtremont.org
Check out our website and Facebook for updates
Palm and Passion Sunday, Holy Week, Good Friday and Easter Sunday
Sunday, April 2nd – Palm Sunday (Blessing of the Palms) and the beginning of the Holy Week of the Passion of Christ is a week away.
The Good Friday Tenebrae Service (Service of Shadows) is on Friday, April 7th, 7:00 P.M.
Easter – a festival celebrating the resurrection of Jesus Christ and our new life in the reign of God is observed on Sunday, April 9th with an 11 A.M. worship service.
An Easter Brunch follows worship on April 9th. You may bring a dish to share (optional) – but join us for a meal of celebration and community!
The Scripture Readings for Sunday, March 26th, 2023:
First Reading: Ezekiel 37:1-14
The prophet Ezekiel had been taken into exile during the first wave of the Babylonian invasion of Judah, though he continued to prophesy through the siege and destruction of Jerusalem. He beheld strange visions of what God had done and would do. Like his contemporary Jeremiah, he saw through the corruption of the priests and prophets who only told the Judahite kings what they wanted to hear, and they failed to listen to God's warnings. In 37:1-14, the prophet beheld a vision of a battlefield, a valley of dry bones. In dialogue with Ezekiel, God asked the prophet rhetorical questions about whether the dead could live and commanded Ezekiel to prophesy to the bones. The bones rose from the earth, with sinews, muscles, and skin, but they were just lifeless bodies. Then God called upon Ezekiel to prophesy to the breath. The Hebrew word for breath is the same as wind and Spirit. The four winds came upon the bones and the bodies came to life with breath. God told Ezekiel to prophesy to the people, that God would open up the graves, that God would bring to life what was dead, and that God would put Spirit into their own bodies so they would live on their own land. A prophecy of hope for the exiles, that God would be with them in spirit and they would find new life.
Psalm Response: Psalm 130
Psalm 130 is a prayer of hope and forgiveness. The psalmist prays on behalf of the people, knowing that if God held their sins against them, no one could come before God. However, God is the one in whom there is hope and forgiveness. God will deliver them, just like a watchman waits all night for dawn, they know that God will bring deliverance and redemption. They are forgiven, for God is all powerful, and God's steadfast love endures forever.
Second Reading: Romans 8:6-11
Paul uses the image of flesh and spirit in Romans 8:6-11 as a metaphor of the ways of the world humanity has created and God's ways. For those who live by the Spirit, they know God's ways and are not tempted by what the world offers. Those who have the Spirit are alive in Christ, and death has no hold on them. Christ is the one who brings us true life and will raise us from the dead, giving life to our mortal bodies.
Gospel Reading: John 11:1-45
Jesus raised Lazarus from the dead in John 11. There is much to unpack in this story and various points of interest In John's account. Lazarus was the brother of Mary and Martha, and while they sent word that Lazarus was ill, Jesus delayed in going to them. When Jesus finally decided to travel to Judea to visit, the disciples tried to talk him out of it because they knew some of the community leaders wanted to kill him. Nonetheless, Jesus insisted on going, though he knew that Lazarus was dead, for he was going to awaken him. Thomas, in his first appearance in this Gospel, was ready to go with Jesus even to the death. Martha was the first to greet Jesus as he arrived, stating that if he had been there, her brother would not have died. Yet she claimed her faith, knowing God would give Jesus whatever he asked. Jesus declared to her, "I am the resurrection and the life," and Martha proclaimed her belief in him as the Messiah. Martha then went back and called Mary to see Jesus. Mary said the same thing Martha did, that if Jesus had been there, her brother would not have died. However, instead of boldly claiming her faith as Martha demonstrated, Mary knelt and wept. Jesus's response to her was different. He also wept. For even bold declarations of faith did not keep Jesus from grieving himself. When other neighbors began to question why Jesus could not keep Lazarus from dying, Jesus rose, went to the tomb, and ordered them to roll away the stone. Martha warned him about the smell, since her brother had been dead for four days, but nonetheless, Jesus prayed, and called Lazarus out of the tomb. The dead man walked out, and many who witnessed the event came to believe.
The Sermon/Reflection: "Out of Death, Creating Life" by the Rev. Doug Horner.
Please join the Zion Church community to give thanks to God this Sunday, in-person in the Chapel, or via Zoom! And please give our special guest, the Rev. Doug Horner, a warm Zion Church welcome.
Pastor Scott
216-273-7561 – church
216-577-1514 – mobile
Bulletin Cover Image:
Lenten Cross-Fragmented Journey
Unique crayon and digital worship art
by Stushie – a Scottish pastor, ministering in East Tennessee
Stushie Art – Stushieart.com