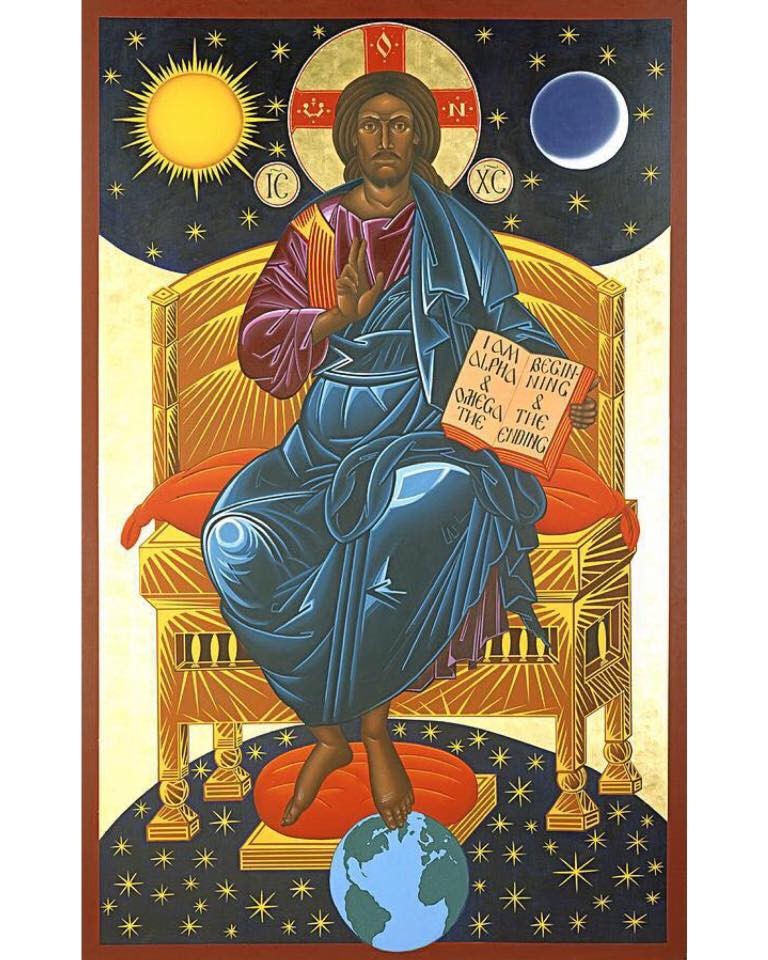 On Sunday, November 20th, 2022, we gather for a Worship Service in-person at the Chapel (2700 W 14th Street) and via the Zoom platform (online and by phone) at 11:00 A.M.
To join us at the Chapel, buzz Zion Church (Bob Bucklew) from the Directory at the front of the 2700 Building on the campus of San Sofia apartments or enter from the accessible ramp from the rear parking lot. When you arrive, call Bob at 216-375-5323 to open the parking lot gate.
For the online link and phone info to join the worship service via Zoom, please scan down below…
PLEASE NOTE: Because of the rise in COVID cases, we request the wearing of a face mask regardless of vaccination and booster status while in the Chapel common areas.
ADMINISTRATIVE ASSISTANT, BEVERLY WURM
Beverly began a part-time position… She will be keeping some limited Office Hours at church/home. The days and hours are:
Monday – 9am – 1pm
Wednesday – 11am – 4pm
Thursday – 9am – 1pm
Beverly can be reached at: [email protected] or by phone at: 216-273-7561 (church) or 216-310-6810 (mobile).
The bulletin is attached. You may use it to follow along with us in the worship service or as a Devotional this week.
Sunday, November 20th, 2022 – Thanksgiving and Reign of Christ Sunday bring our season after Pentecost and the Church Year to a close. Christ is victorious at the cross, defeating death, and calls us into a deeper way of life. With gratitude, we remember all that God has given us, and through Christ we have inherited the dominion of heaven. We prepare to turn to Advent, beginning the liturgical cycle again, as we watch and wait for signs of Christ's return in our world and in our lives in a new way.
On Sunday (Nov. 20th) following worship, we'll join for Thanksgiving Sunday Lunch of chicken and dressing, cranberry sauce, rolls, and desert. Give thanks to God for God's many blessings in your life this year. Our thanks to Beverly Wurm for proposing and coordinating this holiday lunch!
Advent Sundays with Zion Church
Sunday, November 27th, 11:00am – First Sunday of Advent

Sunday, December 4th, 11:00am – Second Sunday of Advent – Holy Communion

Sunday, December 11th, 11:00 am – Third Sunday of Advent

Sunday, December 18th, 11:00am – Fourth Sunday of Advent

Saturday, December 24th, 6:30pm – Christmas Eve
Our Scripture Readings this Sunday are:
Jeremiah 23:1-6
We have come to an end of the season after Pentecost, and both streams of the Hebrew scripture reading in the Revised Common Lectionary for Reign of Christ Sunday begin with Jeremiah 23:1-6. God has had enough of the shepherds who have not cared for the sheep. The shepherds who were supposed to learn from their ancestor David, a shepherd himself before he became king, have driven the people of Israel from God's ways, and have allowed them to worship other gods. But God will gather the remnant of the flock in exile and bring them back. God will raise up shepherds who will actually care for them, and God will raise up a "righteous branch" of David—not those in name only, but someone who leads as David led—who will execute justice and reign wisely and in righteousness over the people of Israel and Judah.
Psalm 46
The second selection pairs Psalm 46 with the Jeremiah reading. When everything is falling apart, the psalmist praises God, for God is their refuge and strength and present with them in their troubles. God is right there in the midst of destruction, and God is the only one who stops war and violence, for God is above all on earth. The psalmist cries out to "Be still, and know that I am God!" The God of their ancestors is the same God over all nations, all people, and will not abandon the people.
Colossians 1:11-20
The Epistle reading is a prayer and statement of faith, professing to be from the apostle Paul to the church in Colossae. Paul prays that the believers would be strong in faith and give thanks to God, in whom they now have an inheritance in the light. In the metaphor of light and shadow, they have been rescued from the shadows through Jesus Christ, in whose reign they now belong. Paul goes on to declare that Christ is the visible image of the invisible God, "the firstborn of all creation." Everything on earth and in heaven, visible and invisible, was created through Christ and for Christ, and Christ is first of everything. Christ is the head of the church, and in whom "God was pleased to dwell," the one who reconciled all things and made peace through his death on the cross.
Luke 23:33-43
On this Reign of Christ Sunday, we read the story of Jesus's crucifixion in Luke 23. Only in Luke's account do others crucified with Jesus speak, and while the soldiers mock him, so does one of the victims of crucifixion at his side. However, another victim of crucifixion rebukes the first, stating that they were condemned justly for their actions, but not Jesus, for he was innocent. That man asks Jesus to remember him when Jesus comes into his kingdom. Jesus declared to him that on that day they would be together in paradise. While Jesus was mocked as an earthly king, Jesus' reign is beyond the border of life and death. Those who know and believe will know that this life and death do not have a hold on them. We know this best when we repent of our wrongdoing and turn back to God and God's ways, relying on Christ, and believing that Christ will remember us in his reign.
The Sermon/Reflection is "The Right Ruler for This Hours" by the Rev. Scott Rosenstein, based on the reading of Luke 23:33-43.
Our Worship Service is also available through the Zoom platform on Sunday, November 20th, 2022, at 11:00 A.M. (Eastern Time).
Please join us to give thanks to God this Sunday, in-person in the Chapel, or via Zoom!
Pastor Scott
216-273-7561 – church (new phone number)
216.577.1514 – mobile
Bulletin Cover Image:
'Christ Enthroned'
contemporary icon by Mark Dukes
Byzantine iconography meets the African American experience
https://fineartamerica.com/featured/christ-enthroned-icon-mark-dukes.html