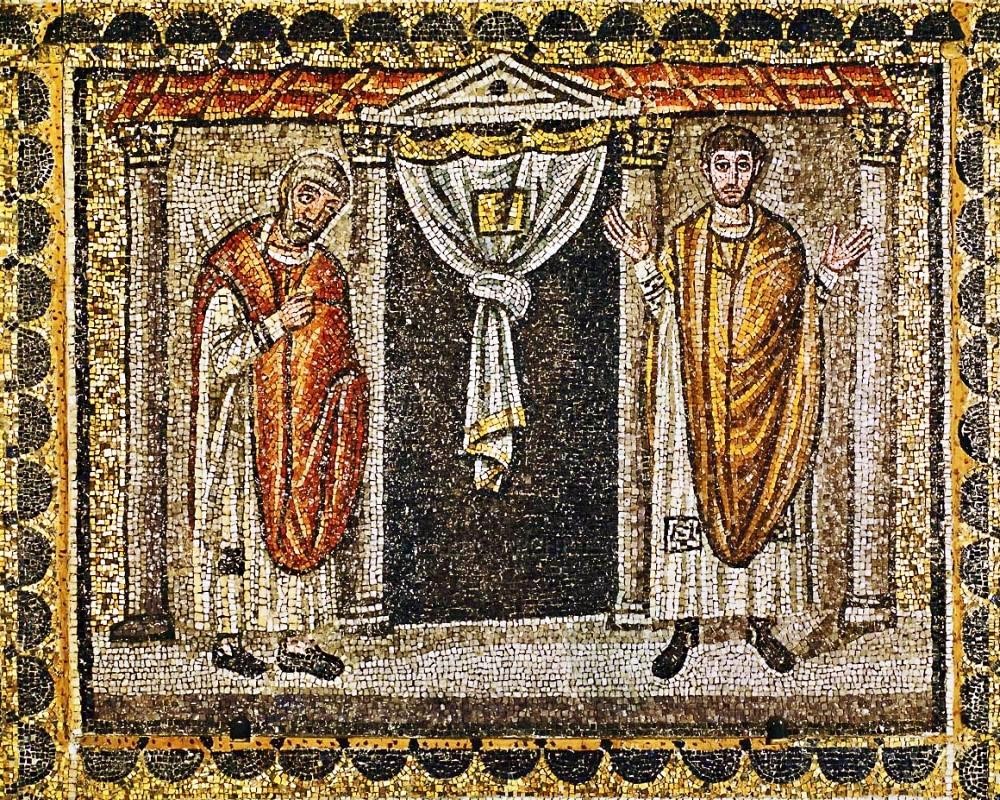 On Sunday, October 23rd, 2022, we gather for a Worship Service in-person at the Chapel (2700 W 14th Street) and via the Zoom platform (online and by phone) at 11:00 A.M.
To join us at the Chapel, buzz Zion Church (Bob Bucklew) from the Directory at the front of the 2700 Building on the campus of San Sofia apartments or enter from the accessible ramp from the rear parking lot. When you arrive, call Bob at 216-375-5323 to open the parking lot gate.
For the online link and phone info to join the worship service via Zoom, please scan down below…
PLEASE NOTE: Because of the rise in COVID cases, we request the wearing of a face mask regardless of vaccination and booster status while in the Chapel common areas.
ADMINISTRATIVE ASSISTANT, BEVERLY WURM
Beverly began a part-time position… She will be keeping some limited Office Hours at church/home. The days and hours are:
Monday – 9am – 1pm
Wednesday – 11am – 4pm
Thursday – 9am – 1pm
Beverly can be reached at: [email protected] or by phone at: 216-273-7561 (church) or 216-310-6810 (mobile).
The bulletin is attached. You may use it to follow along with us in the worship service or as a Devotional this week.
The Scripture Readings are:
First Reading: Jeremiah 14:7-10, 19-22
The Hebrew Scripture reading turns to verses in Jeremiah 14. The prophet Jeremiah attempts to intercede on behalf of the people, but God responds to their faithlessness. Jeremiah prayed for God to not abandon them like a stranger who does not know them. Though the people have been rebellious, Jeremiah pleads for God to intervene. Jeremiah argues that God shouldn't be surprised at the people's behavior, because God has been with them. However, God allows the people to live with the consequences of their actions. If they turn away from God, God will not be with them. Jeremiah refuses to give up and pleads again for God to intervene. The people confess they have sinned. They have not been faithful. But there is no other God who can provide for the people, no other God who can bring rain where there is drought. God is their only hope.
Psalm Response: Psalm 84:1-7
These verses praise God for the beauty of the temple, where God has chosen to dwell among the people. Even birds dwell in the temple of God and sing praise in their way. For those who choose to be in the temple and to make their home with God, they find God's blessings, and God is known to the people in Zion.
Second Reading: 2 Timothy 4:6-8, 16-18
The Epistle reading concludes its series in 1-2 Timothy with these verses in 2 Timothy 4. The apostle Paul wraps up his letters to Timothy, knowing that he himself will most likely die in prison, and feels assured that he has done all he can for God's glory and not his own. Paul was given strength, even in prison, to proclaim the gospel and turn the hearts of Gentiles to Jesus. Paul is assured that he was spared death thus far to do God's work and he is ready to be with God. He sees his own life as an example and inspiration for Timothy and others to continue the Gospel work on earth.
Gospel Reading: Luke 18:9-14
The readings in Luke focus on parables for a second week in a row. Last week was the parable of the widow and the unjust judge, this week it is the parable of the two men who went to pray in Luke 18. One was a Pharisee and the other a tax collector. In this story, Jesus uses the Pharisee as an example of someone who is smug in their own religiosity. It is always a good reminder that Jesus did not see all Pharisees this way, and back in Luke 13:31 some Pharisees warned Jesus to steer clear of Jerusalem because Herod wanted to kill him. But in this parable, Jesus is flipping the common narrative on its head. A tax collector would be despised in society as someone who was working for the Roman government to extort money. One of their own people working for the very empire. The Pharisee would be seen as someone holy, working for God. Instead, it is the Pharisee who fills the temple with empty words attempting to justify himself and the tax collector who shows true repentance before God. It is important to look at verse 9 for the context: Jesus was telling this parable to those among his own followers who thought they were holier than others.
The Sermon/Reflection is "Is Confession Good for the Soul?" by the Rev. Scott Rosenstein based on Luke 18:9-14.
Our Worship Service is also available through the Zoom platform on Sunday, October 23rd, 2022, at 11:00 A.M. (Eastern Time).
Please join us to give thanks to God this Sunday, in-person in the Chapel, or via Zoom!
Pastor Scott
216-273-7561 – church (new phone number)
216.577.1514 – mobile
Bulletin Cover Image:
"The Pharisee and the Publican"
(Sixth Mosaic on the north wall of the nave)
Mosaic, Basilica di Sant'Apollinare Nuovo, Ravenna, Italy, 6th-c.