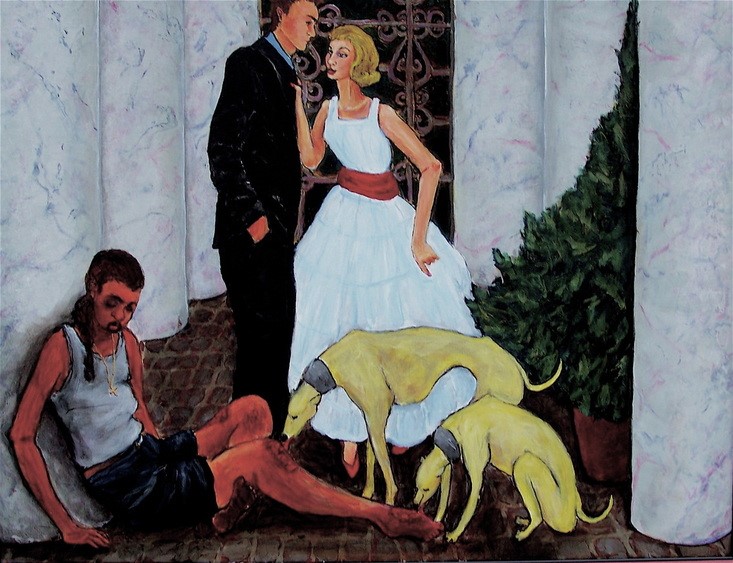 On Sunday, September 25th, 2022, we gather for a Worship Service in-person at the Chapel (2700 W 14th Street) and via the Zoom platform (online and by phone) at 11:00 A.M.
To join us at the Chapel, buzz Zion Church (Bob Bucklew) from the Directory at the front of the 2700 Building on the campus of San Sofia apartments or enter from the accessible ramp from the rear parking lot. When you arrive, call Bob at 216-375-5323 to open the parking lot gate.
For the online link and phone info to join the worship service via Zoom, please scan down below…
PLEASE NOTE: Because of the rise in COVID cases, we request the wearing of a face mask regardless of vaccination and booster status while in the Chapel common areas.
ADMINISTRATIVE ASSISTANT, BEVERLY WURM
Beverly began a part-time position… She will be keeping some limited Office Hours at church/home. The days and hours are:
Monday – 9am – 1pm
Wednesday – 11am – 4pm
Thursday – 9am – 1pm
Beverly can be reached at: [email protected] or by phone at: 216-273-7561 (church) or 216-310-6810 (mobile).
The bulletin is attached. You may use it to follow along with us in the worship service or as a Devotional this week.
The Scripture Readings are:
Hebrew Scripture Reading: Jeremiah 32:1-3a, 6-15
In the midst of the siege of Jerusalem, while the prophet Jeremiah was imprisoned by the king, he managed to secure a land deal despite his captivity. Jeremiah's cousin Hanamel sold a field to Jeremiah because the right of redemption passed to him, meaning, Hanamel went down the line of succession within the family and Jeremiah was next in line to either buy it or refuse it.Despite the war going on and being under guard, Jeremiah purchased the field because he knew God was using him as a sign of hope for the people, especially for the guard and the officials close by, that there would be those who survived, a remnant that returned. The deed was placed in an earthenware jar so that it could survive a long time when those who return would rebuild and plant again.
Psalm Response – Psalm 91:1-6, 14-16
This is is a song of praise to God who delivers the people from evil. The psalmist assures those who put their trust in God will have shelter and safety, and need not fear for their lives. In the latter verses, God declares through the psalmist that they will deliver those who love God and call out to God, for God is their salvation.
Second Reading: 1 Timothy 6:6-19
The Epistle readings continue the series on the pastoral letters of 1 and 2 Timothy with this text in 1 Timothy 6. The apostle Paul warns against those who desire wealth, because they will never be satisfied. Instead, Paul praises those who find contentment. "For the love of money is the root of all kinds of evil" reminds us that if we love wealth, we do not love God, for Jesus warned us we cannot serve God and wealth (Matthew 6:24; Luke 16:13). Instead, Paul urges the pursuit of righteousness (right-living with God), faith, love, gentleness, and so on. Take hold of eternal life. For those who are rich already they ought to be generous and share of their resources. They need to set their hope on God and not on their wealth and use their resources as a "good foundation" for the church in the future.
Gospel – Luke 16:19-31
Jesus told the story of the rich man and Lazarus in this text. Prior to this story, Jesus was teaching the disciples and encountered some Pharisees who were opposed to him. It is good to remember that just a few chapters ago, in 13:31, some Pharisees warned Jesus that Herod wanted to kill him. Not all the Pharisees were at odds with Jesus, and at different times Jesus had different encounters with this particular Jewish group. In this part of chapter 16, Jesus challenged the Pharisees and others on wealth ownership, and how wealth can lead us away from what God desires for us. In this story Jesus told, a man named Lazarus, who was poor and covered with sores on his body, used to sleep at the gates of a rich man's house—a person who lived in luxury without a care in the world. Lazarus longed to eat even the crumbs from the rich man's table, but instead, the rich man's dogs would come lick Lazarus' sores. When both men died, Lazarus was taken by the angels to Abraham, while the rich man suffered. The rich man called upon Abraham for mercy but also had the nerve to tell Abraham to send Lazarus to relieve his suffering! Abraham reminded the rich man that he had everything during his life while Lazarus had to suffer, so now it was time for Lazarus to be comforted. Besides that, it was impossible to cross the chasm separating them. The rich man begged Abraham to send Lazarus to his siblings to warn them, but Abraham said if they didn't believe the prophets, they weren't going to believe, even if someone rose from the dead—foreshadowing Jesus and the hardness of heart some people would have toward him.
The Sermon/Reflection is "An Urgent Story" by the Rev. Scott Rosenstein based on Luke 16:19-31.
Our Worship Service is also available through the Zoom platform on Sunday September 25th, 2022, at 11:00 A.M. (Eastern Time).
Please join us to give thanks to God this Sunday, in-person in the Chapel, or via Zoom!
Pastor Scott
216-273-7561 – church (new phone number)
216.577.1514 – mobile
Bulletin Cover Image: "The Rich Man and Lazarus" by Laura Jeanne Grimes, 2005