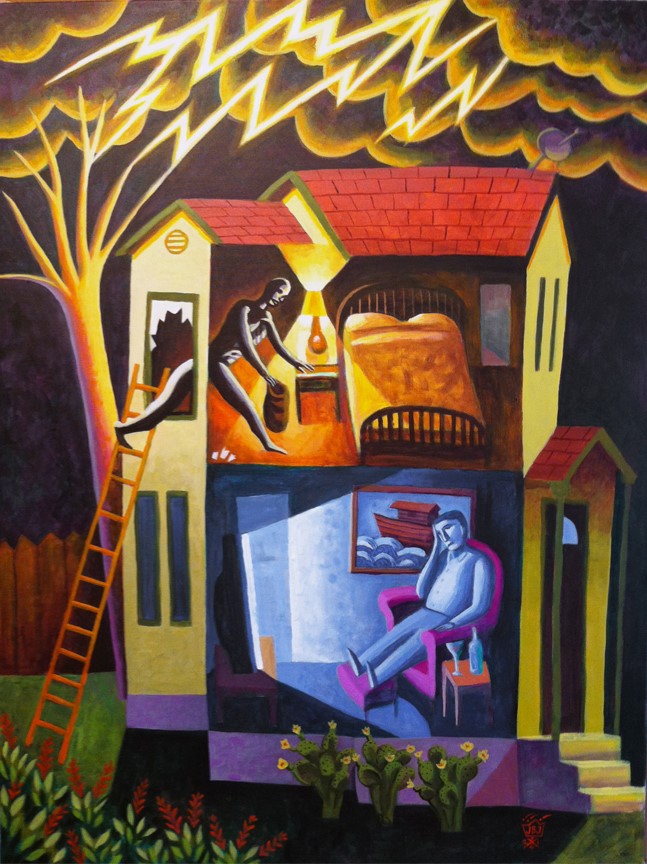 On Sunday, August 7th, 2022, we gather for a Worship Service in-person at the Chapel (2700 W 14th Street) and via the Zoom platform (online and by phone) at 11:00 A.M.
On the first Sunday of the month, we celebrate Holy Communion. The elements will be provided for you if you are worshipping in-person at the Chapel. If you are joining us from home via Zoom, we encourage you to gather simple elements at home in advance of the service.
To join us at the Chapel, buzz Zion Church (Bob Bucklew) from the Directory at the front of the 2700 Building on the campus of San Sofia apartments or enter from the accessible ramp from the rear parking lot. When you arrive, call Bob at 216-375-5323 to open the parking lot gate.
For the online link and phone info to join the worship service via Zoom, please scan down below…
PLEASE NOTE: Because of the rise in COVID cases, we request the wearing of a face mask regardless of vaccination and booster status while in the Chapel common areas.
ADMINISTRATIVE ASSISTANT, BEVERLY WURM
Beverly began a part-time position… She will be keeping some limited Office Hours at church/home. The days and hours are:
Monday – 9am – 1pm
Wednesday – 11am – 4pm
Thursday – 9am – 1pm
Beverly can be reached at: [email protected] or by phone at: 216-273-7561 (church) or 216-310-6810 (mobile).
The bulletin is attached. You may use it to follow along with us in the worship service or as a Devotional this week.
The Scripture Readings are:
FIRST READING: Genesis 15:1-6
In the Hebrew Scriptures reading from Genesis 15, Abram is worried that he has no heir, and that a servant born in his house will inherit. However, God speaks assurance to Abram, that just as numerous as the stars are, so shall his descendants be. Abram believed what God said, and so God trusted in Abram's faithfulness.
PSALM RESPONSE: Psalm 33:12-22
This is a song of praise, praising the people who have made the YHWH their God, and whom God has chosen to be God's people. God watches over all peoples and all nations. Leaders and warriors are not saved by their own strength and might, but by God. Faithful ones wait for God and put their trust in the One who is their defender. The psalmist concludes with a petition for God to bless the faithful ones who wait for God.
SECOND READING: Hebrews 11:1-3, 8-16
The Epistle/Christian Letter turns to a four-part series in Hebrews, beginning with 11:1-3, 8-16. This section speaks of faith as "the assurance of things hoped for, the conviction of things not seen." Our ancestors in the faith are ones to look to as an example, for they did not see the fullness of what was to come. Specifically, Abraham and Sarah were promised a new home, a new land. They were also promised that their descendants would be as numerous as the stars, and yet, they waited until their old age and had only one child. But from one person—and one might be as good as dead, for all their hopes of the future were literally in one fragile human being—God fulfilled the promise. They spoke of themselves as strange shown that the true home is still to come, a home with God, a heavenly city prepared for them.
GOSPEL: Luke 12:32-40
This text contains part of Jesus' discourse on preparing for Christ's return to our world and our lives in a new way, living as if Christ may come again at any moment. That preparation begins by living into God's reign in the here and now. Jesus called upon his disciples to not be swayed by treasure on earth but to share what they have with those in need and to turn to treasure in heaven. Jesus uses the metaphor of a wedding banquet and servants ready to serve the groom when he returns. In this metaphor, the groom will in turn serve the servants at the table, and the groom is grateful when the servants are ready, no matter what time he returns. Then Jesus switches metaphors to a homeowner and a thief, and describes himself like a thief in the night, coming at an unexpected time, for Christ shall come at an unexpected time in an unexpected way.
The Sermon/ Reflection is "Fear Not!" by the Rev. Scott Rosenstein based on Luke 12:32-40.
Our Worship Service is also available through the Zoom platform on Sunday, August 7th, 2022, at 11:00 A.M. (Eastern Time).
Please join us to give thanks to God this Sunday, in-person in the Chapel, or via Zoom!
Pastor Scott
216-273-7561 – church (new phone number)
216.577.1514 – mobile
Bulletin Cover Image: "Thief in the Night" by James B. Janknegt, US, Contemporary
www.bcartfarm.com