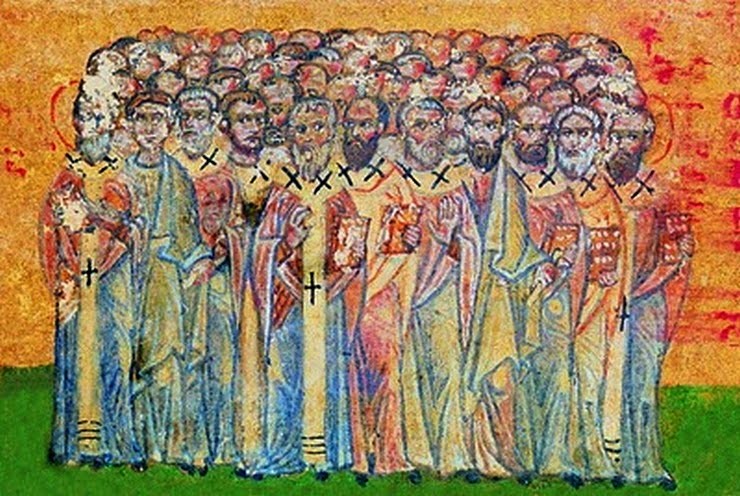 On Sunday, July 3rd, 2022, we gather for a Worship Service in-person at the Chapel (2700 W 14th Street) and via the Zoom platform (online and by phone) at 11:00 A.M.
To join us at the Chapel, buzz Zion Church (Bob Bucklew) from the Directory at the front of the 2700 Building on the campus of San Sofia apartments or enter from the accessible ramp from the rear parking lot. When you arrive, call Bob at 216-375-5323 to open the parking lot gate.
Pastor Scott Rosenstein and Bob Bucklew will be on vacation and out-of-state June 29th – July 6th with very limited access to phone, text, or internet. In case of pastoral need during this time, please contact Zion Church Council President Keith Konet at 330.604.6939. Pastor Scott can return e-mails, calls, and texts following his return to the office on July 7.
Guest Preacher on Sunday, July 3rd, 2022 is the Rev. Doug Horner of Ohio City. Rev. Horner is an ordained pastor in the United Church of Christ, US Marine Corp. veteran, Advocate for our Homeless neighbors, and served as Senior Pastor of St. Paul's Community UCC of Ohio City for 17 years of ministry – retiring in 2020. We've appreciated and enjoyed Rev. Horner's preaching and ministry in the past – and glad he can be with us again! Please give Rev. Horner a very warm Zion Church welcome!
For the online link and phone info to join the worship service via Zoom, please scan down below…
PLEASE NOTE: Because of the rise in COVID cases, we request the wearing of a face mask regardless of vaccination and booster status while in the Chapel common areas.
ADMINISTRATIVE ASSISTANT, BEVERLY WURM
Beverly began a part-time position… She will be keeping some limited Office Hours at church/home. The days and hours are:
Monday – 9am – 1pm
Wednesday – 11am – 4pm
Thursday – 9am – 1pm
Beverly can be reached at: [email protected] or by phone at: 216-273-7561 (church) or 216-310-6810 (mobile).
The bulletin is attached. You may use it to follow along with us in the worship service or as a Devotional this week.
The Scripture Readings are:
First Reading: 2 Kings 5:1-14 – You may recall that at the end of 1 Kings 19, Elijah was appointed to anoint a new king of Israel as well as a new king over Aram (present day Syria), and Elisha as prophet in his place. The commander of Aram's army, Naaman, suffered from leprosy. The servant of Naaman's wife, a young Israelite woman captured during war, told Naaman's wife that the prophet in Samaria, Elisha, could cure Naaman's disease. The king of Aram sent a letter to the king of Israel, but the king of Israel had no idea what he was talking about and freaked out that perhaps Aram's king wanted to find a reason to go to war. Elisha told Israel's king to calm down and have Naaman sent to him. Elisha then sent a messenger to Naaman, who had arrived, and told him to go wash in the Jordan River seven times and he'd be cured. Naaman was angry. He'd come all that way for what he expected, a flashy miracle, and instead was told to wash in the dinky river of Israel? There were nicer rivers in Damascus! But his servants advised him that if he had been told to do something difficult, wouldn't he have done it? If it's simple, does that mean it won't work? Naaman took the advice of his servants, and washed seven times in the Jordan, and was healed of his leprosy.
Psalm Response: Psalm 30 – a song of thanksgiving for deliverance. The psalmist celebrates that God rescued them from their enemies, saving them from death. They praise God, who continues to be faithful, even in times of difficulty. Deliverance and joy will come, for God remains true.
Second Reading: Galatians 6:1-16 – the apostle Paul gives further instructions to this community still dividing on historic cultural lines. Paul calls upon the church to bear one another's burdens, but are responsible themselves for their actions in how they live out the word of Christ. Paul encourages the church to work for the good of all, which includes Gentile believers. One last time, Paul reminds the church that belonging to Christ is about faith, not about circumcision – and that controversy ought to be over because everyone is Christ has become a new creation.
Gospel Reading: Luke 10:1-11, 16-20 – points to the ministry of Jesus as it grew beyond the 12 disciples. Jesus appoints 72 (other ancient manuscripts read 70) to go out into the world and carry nothing with them – they were simply to rely on others' hospitality. They were to go where they were welcomed, and where they were not welcome, they were to simply shake the dust from their shoes as a sign of protest and move on. Nothing evil could overcome them, for the authority of Christ was with them as they ministered among people. This authority was recognized by others in their action of hospitality.
The Sermon/Reflection is "Eyes on the Prize" by the Rev. Doug Horner. Following the sermon, Rev. Horner will also perform and lead the congregation in the song, Eyes on the Prize, the Mavis Staples version.
Congratulations to Patti Augustine!
on the birth of her grandchildren, Max and Lucy, on Sunday, June 27th. Best Wishes to Patti and Deborah – to Max and Lucy, and to their parents Cate and Noah!
Happy Independence Day – July 4th, USA
Wishing our nation and its peoples a healthy and happy celebration of the USA's Independence Day. Our thanks to God for God's many blessings to the United States of America and its people these past 246 years. May we truly be a nation that respects, guarantees, and lives out liberty and justice for all our citizens along with refugees, immigrants, and sojourners among us!
Our Worship Service is also available through the Zoom platform on Sunday, July 3rd, 2022, at 11:00 A.M. (Eastern Time).
Please join us to give thanks to God this Sunday, in-person in the Chapel, or via Zoom!
Pastor Scott
216-273-7561 – church (new phone number)
216.577.1514 – mobile
Bulletin Cover Image: "Ancient Icon, Sending Out the 70" – Artist: Unknown
Called, Set Apart, and Sent/The Ohio River Valley District of the West Ohio Conference of the United Methodist Church
https://www.orvumc.org/district/ohiorivervalley/news/called-set-apart-and-sent