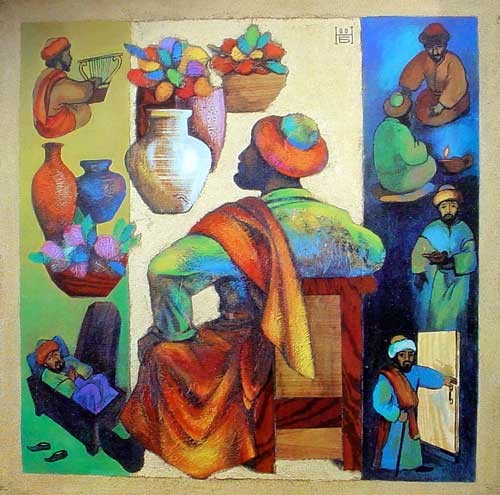 On Sunday, July 31st, 2022, we gather for a Worship Service in-person at the Chapel (2700 W 14th Street) and via the Zoom platform (online and by phone) at 11:00 A.M.
To join us at the Chapel, buzz Zion Church (Bob Bucklew) from the Directory at the front of the 2700 Building on the campus of San Sofia apartments or enter from the accessible ramp from the rear parking lot. When you arrive, call Bob at 216-375-5323 to open the parking lot gate.
For the online link and phone info to join the worship service via Zoom, please scan down below…
PLEASE NOTE: Because of the rise in COVID cases, we request the wearing of a face mask regardless of vaccination and booster status while in the Chapel common areas.
ADMINISTRATIVE ASSISTANT, BEVERLY WURM
Beverly began a part-time position… She will be keeping some limited Office Hours at church/home. The days and hours are:
Monday – 9am – 1pm
Wednesday – 11am – 4pm
Thursday – 9am – 1pm
Beverly can be reached at: [email protected] or by phone at: 216-273-7561 (church) or 216-310-6810 (mobile).
The bulletin is attached. You may use it to follow along with us in the worship service or as a Devotional this week.
The Scripture Readings are:
FIRST READING: Ecclesiastes 1:2, 12-14, 2:18-23 – Though the authorship has been attributed to Solomon, most scholars believe this is a collection of sayings and instructions compiled and shared by a Teacher who uses Solomon's name for clout, for his reputation as a wise king. The writer of Ecclesiastes sees that everything human beings pursue in this lifetime is usually meaningless, like chasing the wind, or a mist that slips through our fingers. People work hard, either for money and possessions, or for wisdom and knowledge, and it all passes after they die. People take no time for rest, not even at night, thinking they must be productive. It is vanity. It is meaningless. It is chasing after things that do not matter and that we cannot grasp.
PSALM RESPONSE: Psalm 49:1-12 – Psalm 49 is a wisdom psalm. In the first half, verses 1-12, the psalmist speaks to all people of the world, of all economic backgrounds. Wealth can't save anyone, can't buy anyone out of the grave, and both foolish and wise people will die all the same. Though people buy and sell land and name places after them, none of it matters when they die, because the grave becomes their home.
SECOND READING: Colossians 3:1-11 – The Epistle reading continues in Colossians with 3:1-11. The writer calls for unity in Christ, in behavior and in identity. The writer encourages the believers to set their minds on Christ. The true believer is clothed with a new self, one that lives by loving one another. In this renewal, all are a new creation in Christ. Their old identities were formed to be in rivalry with others, but their new identity in Christ is as a child of God, for Christ is in all.
GOSPEL READING – Luke 12:13-21– Jesus told a parable after he was challenged by a person in the crowd. Someone asked Jesus to tell his brother to divide the family inheritance with him. Jesus responded with the word, "Friend," followed by a rhetorical question: who appointed Jesus to be judge between them? In response, Jesus told a parable of a wealthy farmer whose land produced more than needed, and even after their storage was full the farmer decided to tear down his barns to build bigger ones. The farmer was satisfied with this plan, telling his soul he'd done well, but that very night God demanded his life. For those who store up wealth for themselves have no wealth in God. The pursuit of wealth and power and notoriety in this world is meaningless and worthless. Excess in this world must be given to those without, not hoarded for one's self, for that is all one will remember. The person who originally wanted Jesus to tell his brother to divide the family inheritance was more concerned about wealth and power than about the relationship with his brother and the rest of his family. That is what he will always be known for.
The Sermon/ Reflection is "Be Rich toward God" by the Rev. Scott Rosenstein based on Luke 12:13-21
Our Worship Service is also available through the Zoom platform on Sunday, July 31st, 2022, at 11:00 A.M. (Eastern Time).
Please join us to give thanks to God this Sunday, in-person in the Chapel, or via Zoom!
Pastor Scott
216-273-7561 – church (new phone number)
216.577.1514 – mobile
Bulletin Cover Image: "The Rich Fool and the Watchful Servant" by Kazakhstan Artist Nelly Bube
from Global Christian Worship – www.globalworship.tumblr.com